ABCs Up in the Trees: A Feel-Good Alphabet for All Ages is an alphabet from Nature guiding us to our own True Nature: JOY. It's all about JOY, Choosing JOY, Feeling JOY, Expecting and Receiving more JOY!

I believe our natural state is to feel good. How do we do that most of the time? From the moment we wake each morning, we begin to think, decide, and choose. Our Emotional Guidance System constantly monitors the feeling tone of what we give our attention to. Every feeling feels either good or bad, so if something feels good, go for it. If something feels bad, take your attention from it by changing your thought, turning away from it, not listening to it, etc. That way, you keep yourself in a feel-good place thus attracting more of what feels good to you. What we feel is what we create and we literally create as we go – thinking, feeling, choosing!

Also, we don't create instantly so don't be afraid of your thoughts. There is a buffer of time with thinking that allows you to fine-tune what it is you're deciding you want. Let your thoughts flow, taking notice of the feeling tone, and gently choose a feel-better thought, if needed. It becomes second nature after practicing a little while. And remember - the better you feel, the better it gets in all areas of your life! Oh, the possibilities!

More and more, we hear about the benefits of positive thinking and creating JOY through The Creative Process. As a primary teacher, I noticed there wasn't a lot written for young children. ABCs Up in the Trees: A Feel-Good Alphabet for All Ages is the result of that need. It is a fun book plus an individual resource with rhyming, easy-to-memorize, positive messages that offer easy recall. It empowers children on an individual and personal level by giving them concrete steps to follow in the moment.

It is my intention to inspire you, the reader, to the knowing that you are a powerful creator and can BE, DO, and HAVE anything you want. It really is all up to YOU! MAKE IT FUN AND EASY!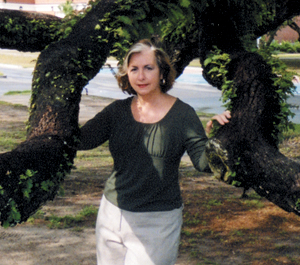 Nina Adkins-Heider